Self-Published Books
The Sea in the Darkness Calls
Bryan Thomas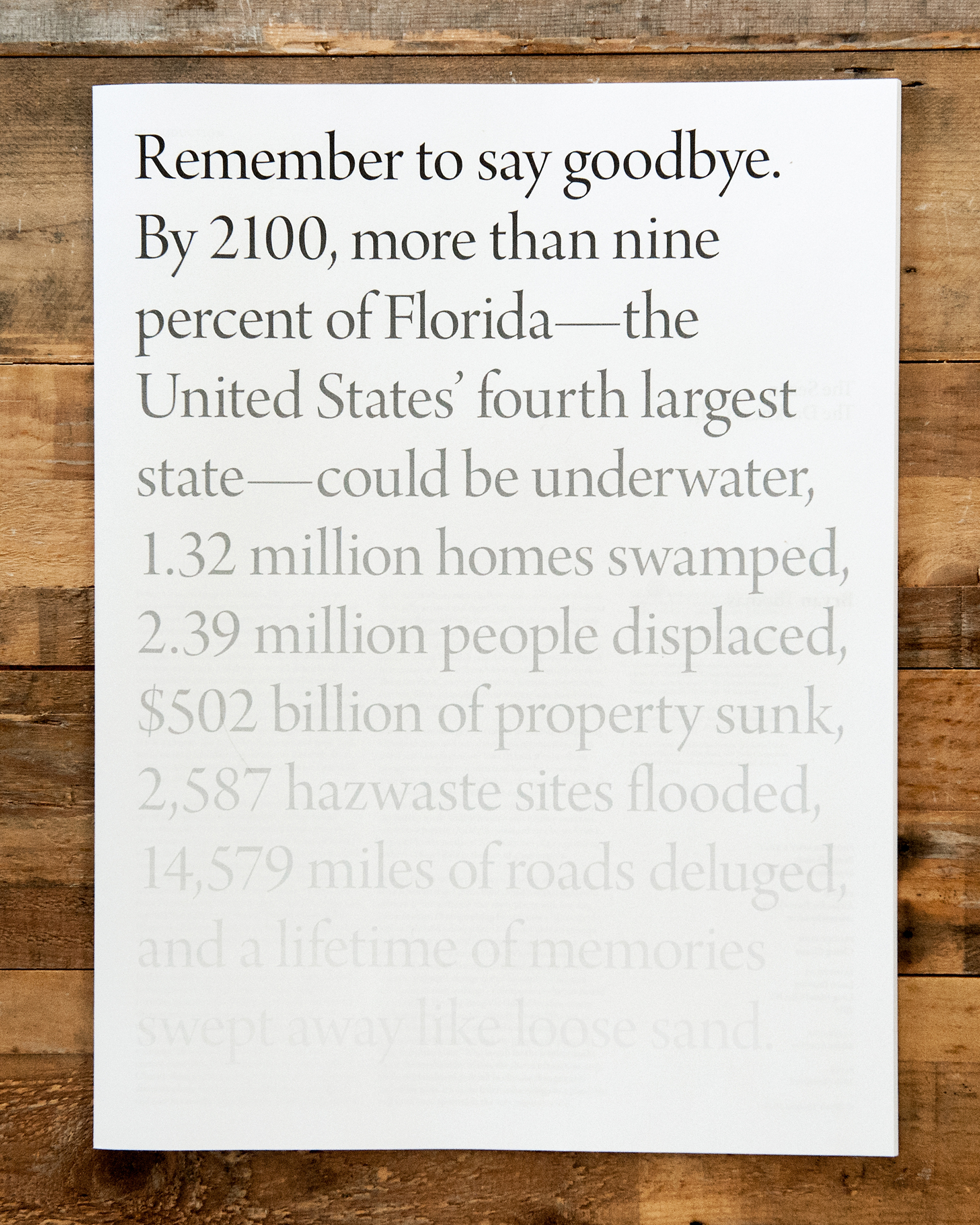 The Sea in the Darkness Calls is a travelogue along the coast of a Florida psychically charged by the shadow of irreversible climate change. Following the discovery that the decline of the West Antarctic Ice Sheet (WAIS) had "reached the point of no return," Bryan Thomas traveled alongside Florida's coastline to survey how the state had been changed by its own inescapable future: how does life continue, let alone thrive, in an environment whose future has been so gravely foretold? When the water comes, Florida will lose everything, but the great sadness of climate change is that humanity - facing a disaster of its own making - now appears to be hardwired for loss itself.
We no longer look across the ocean with wonder. We wait for it to come to us with dread.
Driving along the coast, The Sea in the Darkness Calls is Bryan Thomas's personal mediation on these melancholy whispers; it's a love letter and an eulogy to a place that he has loved, and now, lost.
For more images, please visit Bryan Thomas's website.
Published in 2016
11.25 x 15 inches
44 Photographs
70 Pages
60-lb newsprint, vertically folded and unbound
Edition of 1000